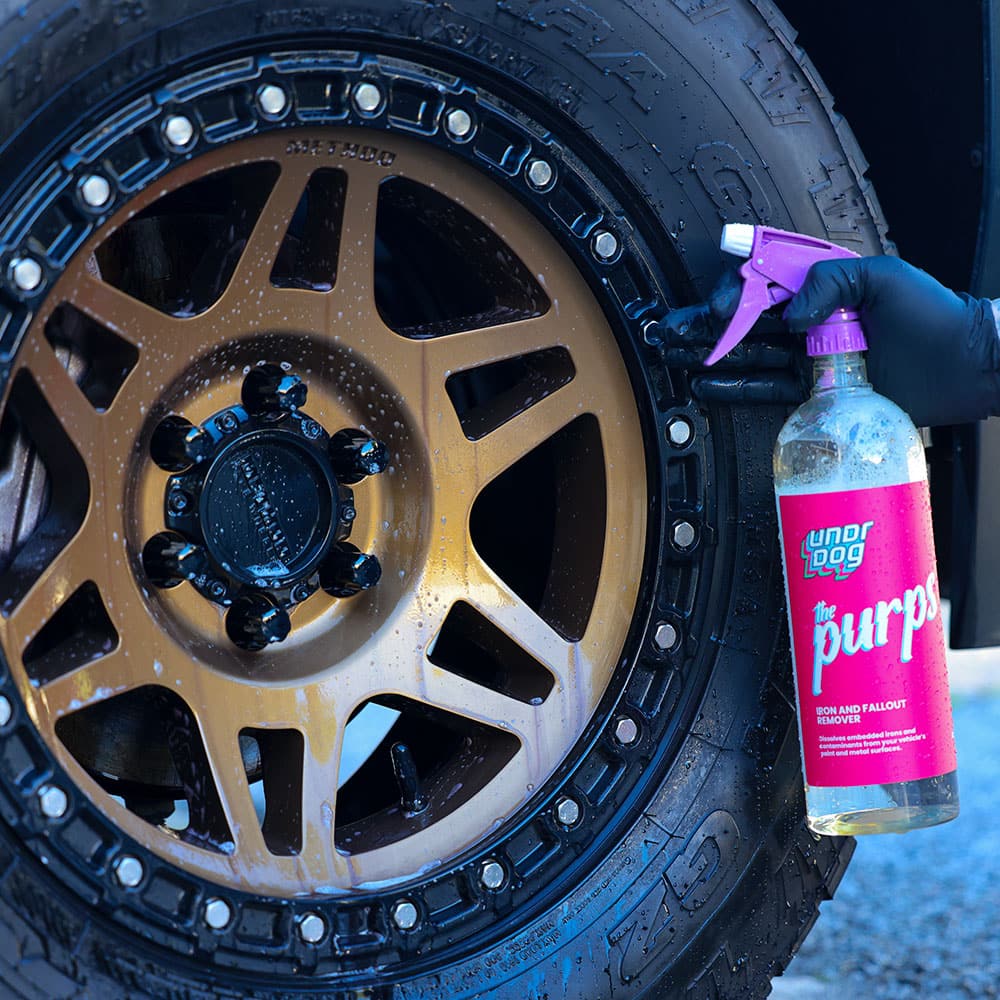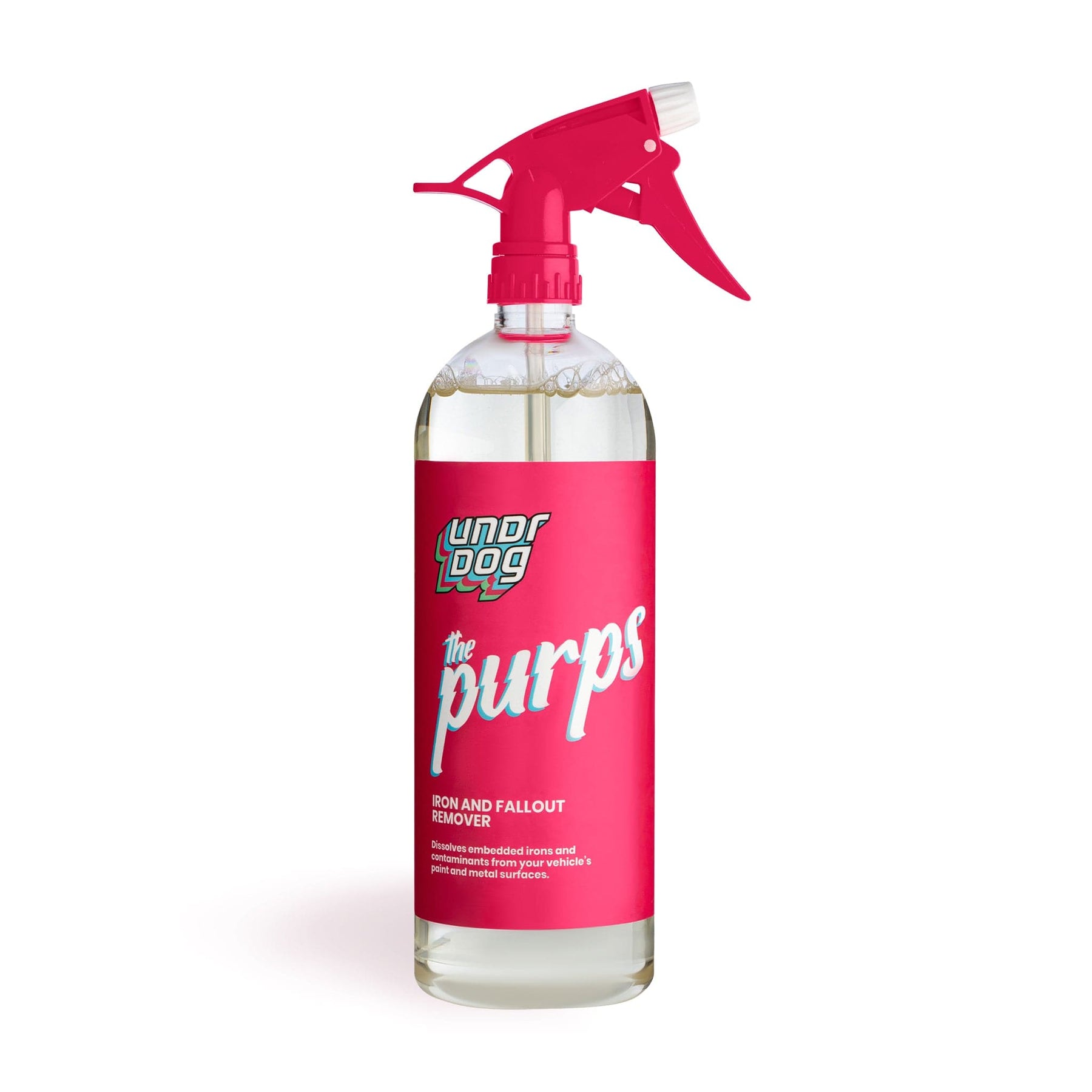 The Purps
Iron, Rust and Fallout Remover
Stops rust in its tracks and immediately dissolves contaminants from your car's paint and wheels.
Pickup available at Frisco HQ
Usually ready in 1 hour
Frisco HQ
Pickup available, usually ready in 1 hour
122 Rose Lane
Suite 201
Frisco TX 75036
United States
+14697707263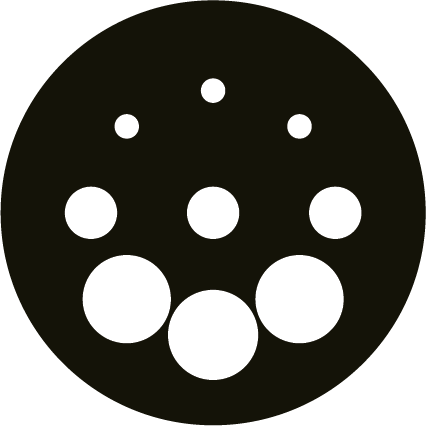 Dissolves All Contaminants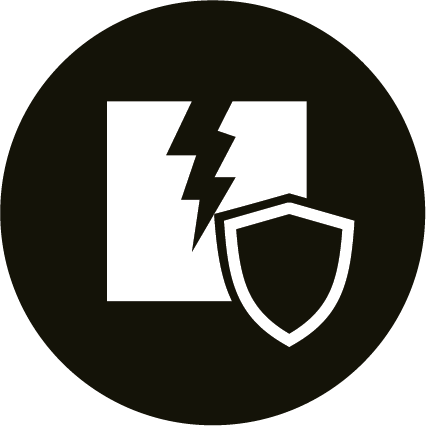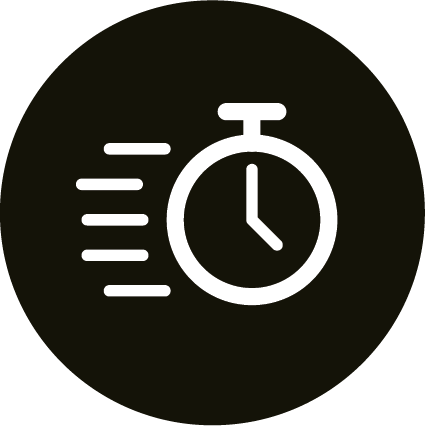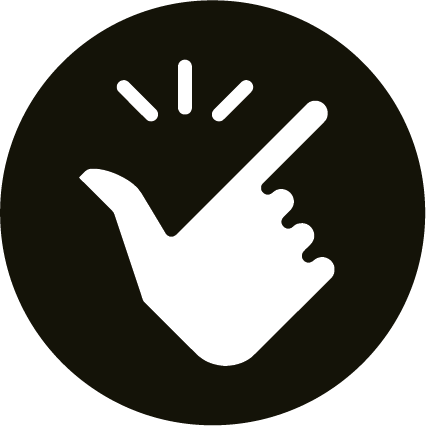 Everything you need to know about The Purps
Useful Stuff 👇
Your car picks up little bits of contamination during the course of its life on the road. Undrdog Rust, Fallout and Iron Remover works like a liquid clay bar, dissolving embedded irons and contaminants that can cause future damage to your vehicle's paint and metal surfaces. This product is fantastic to use for chemical paint decontamination when prepping to coat your vehicle. 
Wash your vehicle in the shade with
Undrdog Soap
to remove any dirt build up, while the vehicle is still wet, spray
The Purps
on paint and wheels. You will notice in about 2-5 minutes the paint will begin to turn purple where there is iron contaminants imbedded in the paint. Rinse well and wash away the embedded contaminants.
** Note
- do not allow product to dry on any surface of your vehicle. Use in a well ventilated area.
Attention!
This product can discolor certain but not all metals and plastics. Conduct a small test of the surface first to determine if it is safe to use. Do not allow the product to dry on any surface of your vehicle. Use only outdoors or in a well ventilated area.
Ingredients:
Thioglycolic Acid, Ethylene Glycol Butyl, Ammonium hydrogen Fluoride, Dodecylbenzen, Sulfuric Acid.
Danger!
H290 May be corrosive to metals
H301 Toxic if swallowed.
H314 Causes severe skin burns and eye damage.
H318 Causes serious eye damage.
H331 Toxic if inhaled.
H350 May cause cancer
If medical advice is needed, have the product container or label at hand. Keep out of reach of children. Do not breathe mist/vapours/spray. Keep only in original containers. Do not eat, drink or smoke when using this product. Wash exposed skin thoroughly after handling. Do not get in eyes, on skin, or on clothing. Wear protective gloves/protective clothing/eye protection/face protection.
First Aid: IF SWALLOWED, Immediately call a POISON CENTER or doctor/physician. Rinse mouth. Do NOT induce vomiting. IF ON SKIN (or hair), remove/take off immediately all contaminated clothing. Rinse skin with water/shower. IF INHALED, Remove victim to fresh air and keep at rest in a position comfortable for breathing. Immediately call a POISON CENTER or doctor/physician. IF IN EYES, Rinse cautiously with water for several minutes. Remove contact lenses, if present and easy to do. Continue rinsing. Immediately call a POISON CENTER or doctor / physician. Wash contaminated clothing before reuse. Absorb spillage to prevent material damage.
Storage:
Store in a well-ventilated place. Store locked up. Keep container tightly closed. Store in corrosive resistant container.
Disposal:
Dispose of contents/container in accordance with local/regional/national/international regulations.
Why do I need to remove iron from my vehicle?
First off, rust is unsightly. But what's even more important - it causes degradation. If left unremedied, rust damage may eventually make its way to the frame of your car, creating serious structural damage that you may not be able to repair.
Should I dilute The Purps when using it?
We do not recommend it because this method is not going to be more cost-effective. You may end up with a surface that is not properly decontaminated, which will ultimately mean you will need to reapply the product. 

Can I use The Purps on Gel Coat?
Yes, you can. However, we always recommend you test the product on a small, inconspicuous spot first. 
Is it okay if The Purps runs on my glass?
The Purps is designed for use on paint and wheels, so it's best to avoid getting in on glass. 
Can I use The Purps on carbon fiber wheels?
Absolutely!
Is The Purps safe to use on all types of rims?
Most. The only type you should be careful with is chrome because The Purps can cause damage and discoloration. Conduct a small surface test first to determine if it is safe to use. Do not allow the product to dry on any surface of your vehicle.
Will The Purps take off the coating from my car?
No. The Purps is safe to use on coated vehicles. 
Can I use Purps on satin and matte finishes?
Yes! 
What is the shelf life of The Purps?
If stored properly, The Purps can last up to a year.
Why has The Purps turned yellowish?
Most iron removers turn yellow when stored longer, due to the active ingredients in them. This does not affect the product's quality. 
Do I really need to wear gloves and proper safety gear?
Yes, when working with any chemical including ours you should wear gloves and respiratory wear. No two bodies are alike and it is better to be safe than sorry. 
🔥 Everybody Loves The Purps 🔥
Reviews

Guaranteed Quality
Products designed for professionals and DIY-ers alike.
Need Assistance?
We're here to help! Start a chat or give us a call at 888-546-5098 (toll free).
Free Returns if You're Unsatisfied
We'll give you a full refund, no holds barred, no ifs, no buts.