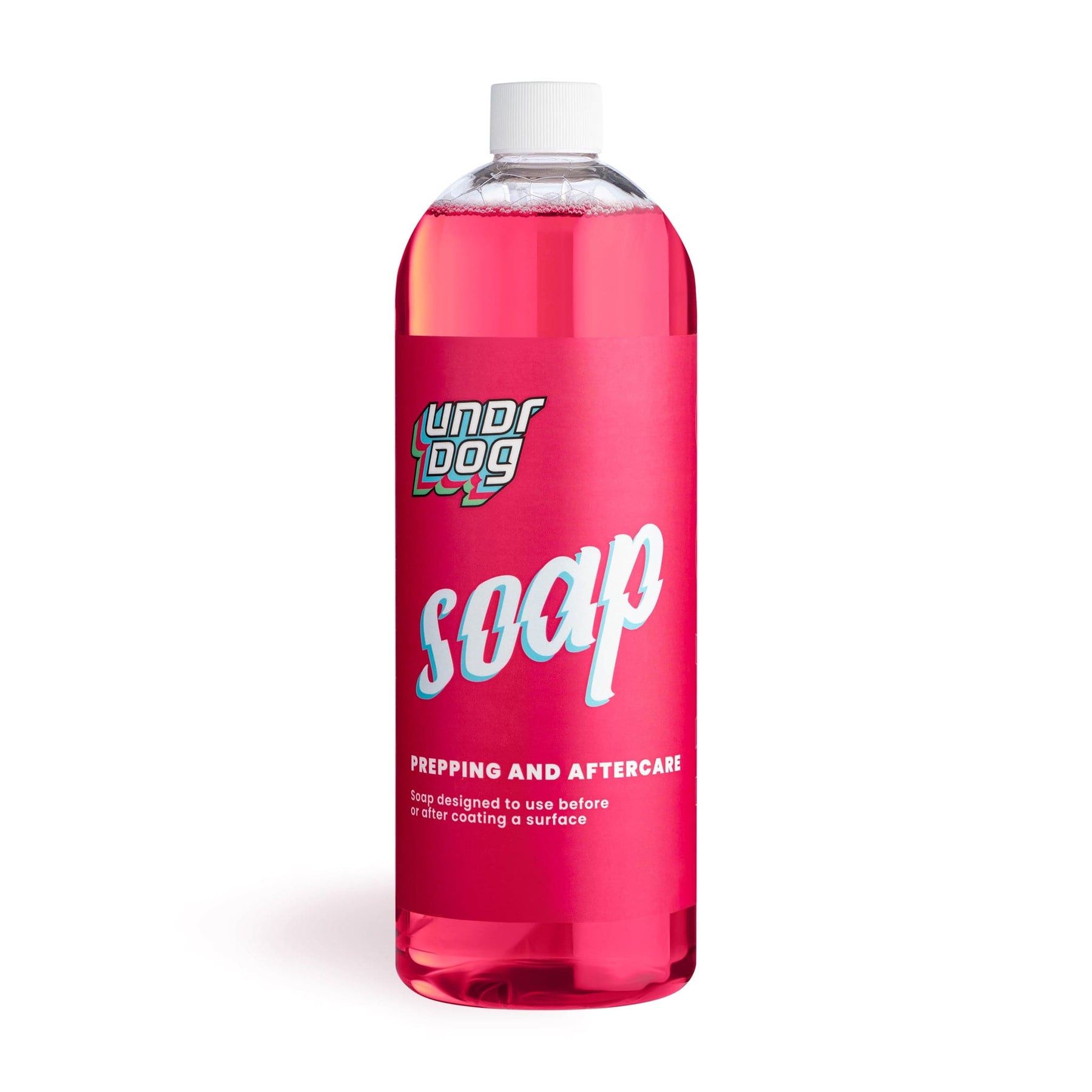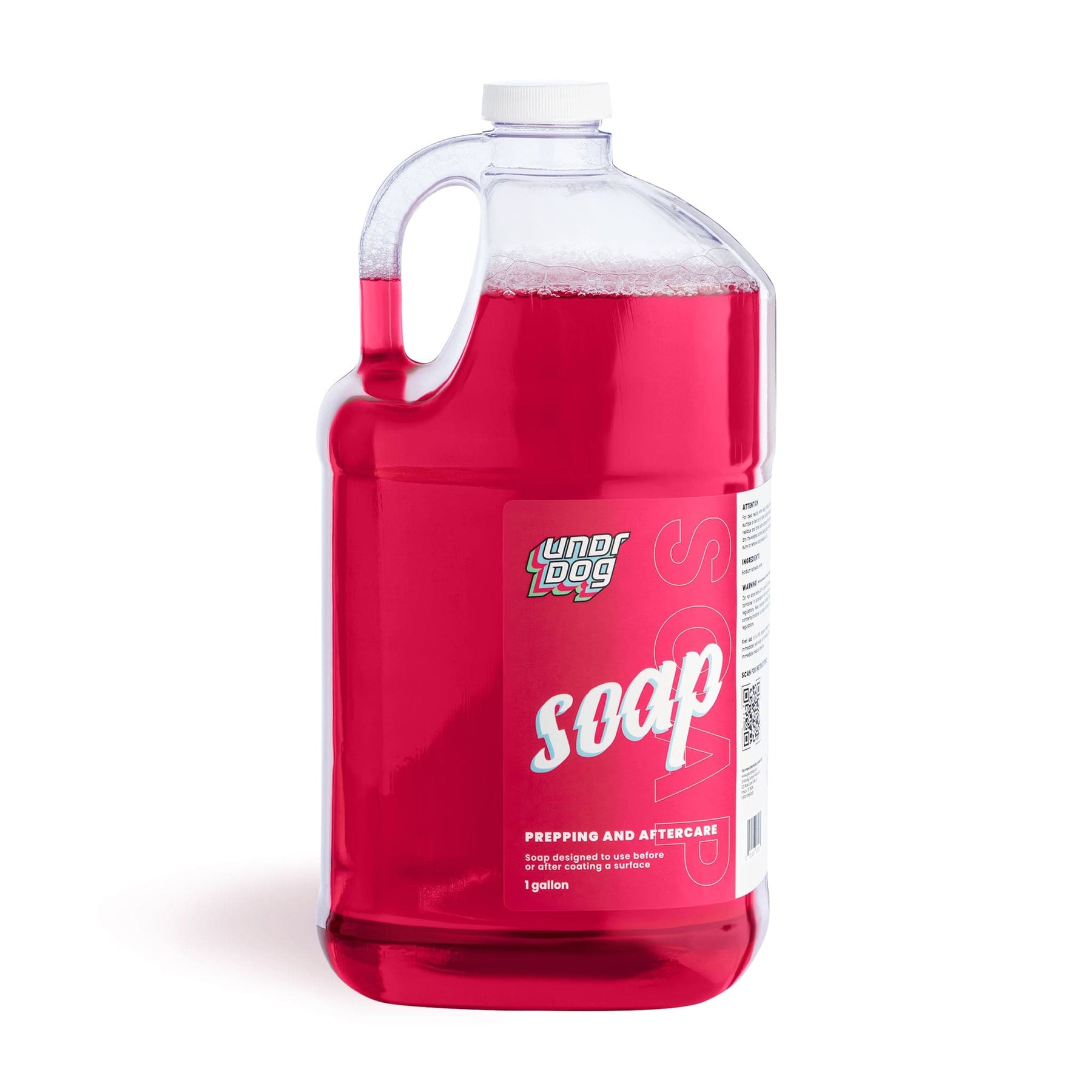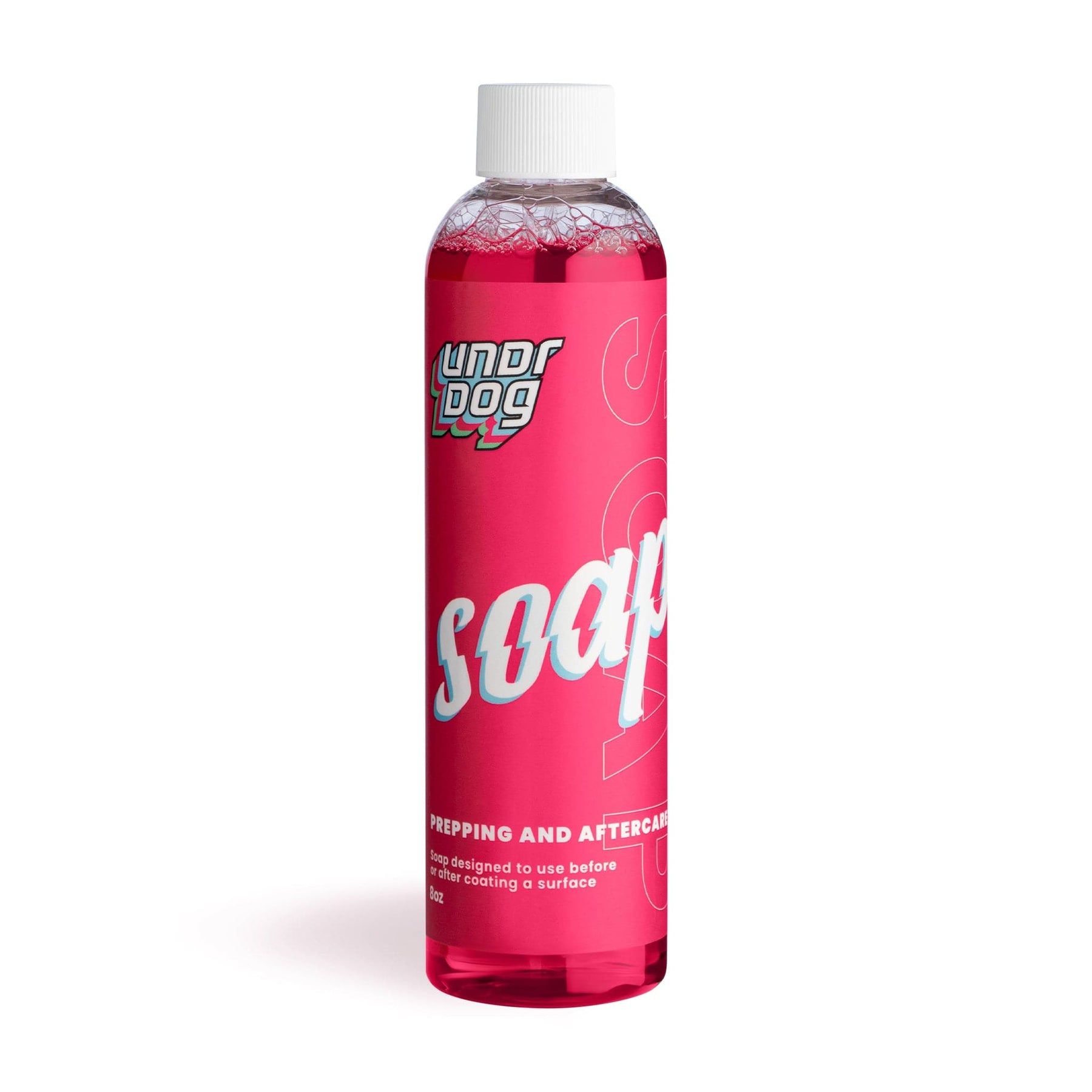 Undrdog Soap
Coating-Safe Thick Foam Car and Boat Soap
Professional pH-neutral soap for washing your car and boat. Safe to use in direct sunlight.
Pickup available at Frisco HQ
Usually ready in 1 hour
Frisco HQ
Pickup available, usually ready in 1 hour
122 Rose Lane
Suite 201
Frisco TX 75036
United States
+14697707263
Eases Wax & Grease Removal
Improves Coating Longevity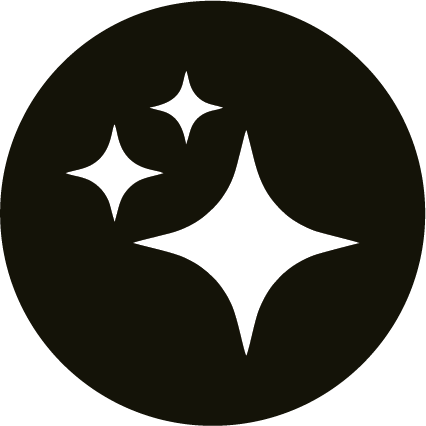 Everything you need to know about Undrdog Soap
Useful Stuff 👇
Boat & car soap specifically designed to be used prior to any Undrdog coating application, for ease of wax and grease removal, or after a coating has been applied, to maintain its durability. An excellent product for cleaning your car, boat and other tough surfaces in your home or backyard. Our car Soap is safe. It will not harm your coating and is strong enough to cut through thick dirt and grime. This product is compatible with all types of ceramic coatings and really great to have around your home. 


At Undrdog, we want your things to look their very best for as long as you own them. So we want you to have every tool and resource to get your car coated with expert care. We will walk you through it.
To apply, use 1 oz of our Soap per wash bucket or foam cannon and fill up with warm water (approximately 1 oz per every 1 - 1.5 gallons). Wash as normal with a foam cannon or by hand using a sponge. Dry the surface with a clean microfiber towel. More soap = More foam.
Storage:
Always store in a cool, dry location with the lid tightly closed. 
Attention!
For best results, when using Undrdog Soap do not let the surface or item dry in direct sunlight because it can result in residue and dried paint damage from rapid drying. Always dry the washed surface using clean microfiber towels and be sure to remove soap residue in full.
ingredients: sodium tallowate, water 
Warning!
H319: Causesserious eye  irritation. H302: Harmful if swallowed.
Do not store below 32F or above 90F. Dispose of contents/ container in accordance with local law and international regulations. Wear protective clothing/ gloves. Dispose of contents/container to comply with local, state and federal regulations. 
First Aid: IF IN EYES, Remove contact lenses, flush eyes immediately with water for 15 minutes. IF SWALLOWED, Seek immediate medical attention.
Download the Safety Data Sheet. 
What is Undrdog Soap good for?
Undrdog Soap is excellent for keeping any coating on the market clean and clear of any contaminants that may block its performance. It's also a great car wash soap for those who don't have a coating. Our Soap starts working immediately to dissolve dirt and grime.
How often should I wash my vehicle with Undrdog Soap?
This is totally dependent on the wear and tear that your vehicle experiences and how well you take care of it. We recommend washing at least every other week if not every week to keep your car looking beautiful.
What happens if the soap dries on my vehicle?
You are screwed. Just kidding! Our Soap is sun-friendly and 99% of the time if our Soap happens to dry on your car in the heat of the summer, a quick spray with the hose will reactivate it and rinse it away. But always be aware of the mild risk that it could damage your vehicle. Remember to use it in shade.
Can I use Undrdog Soap on matte or satin finishes?
Yes you can, our Soap is a great cleaner for all finishes.
Do I really need to wear gloves and proper safety gear?
Yes, when working with any chemical including ours you should wear gloves and respiratory wear. No two bodies are alike and it is better to be safe than sorry.
🔥 Everybody Loves Undrdog Soap 🔥
Reviews

Guaranteed Quality
Products designed for professionals and DIY-ers alike.
Need Assistance?
We're here to help! Start a chat or give us a call at 888-546-5098 (toll free).
Free Returns if You're Unsatisfied
We'll give you a full refund, no holds barred, no ifs, no buts.